Interactive kiosk ordering software
Speed up service and provide consistent service with kiosks
Providing efficient solutions to the hospitality, retail, attractions and healthcare industries, including cashless environments, SelfService can help your business increase order numbers and basket values with a near-effortless system.
Customers can independently use the interactive touchscreen menu to place their order and pay in-store without the assistance of staff, streamlining your processes and speeding up service.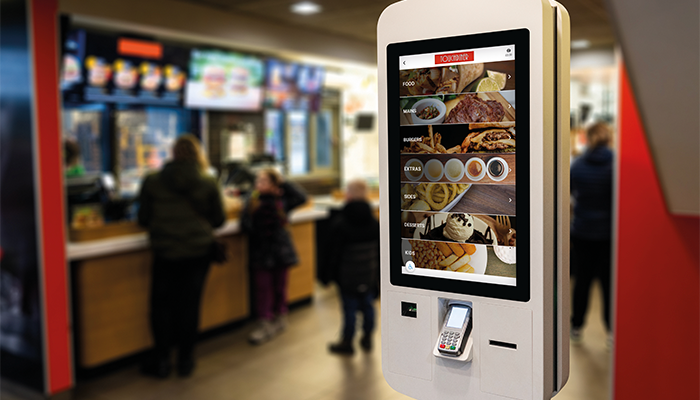 Consistent, reliable service, every time
The user-friendly experience and streamlined customer journey makes placing orders easier than ever for your customers, with payments being completed at the kiosk.
For those businesses utilising the full EPoS ecosystem, SelfService mirrors the TouchTakeaway, ByTable and ByRetail webshops, meaning all updates to products, prices and promotions are automated across every channel.